The Intellectual Property Behind Global Innovation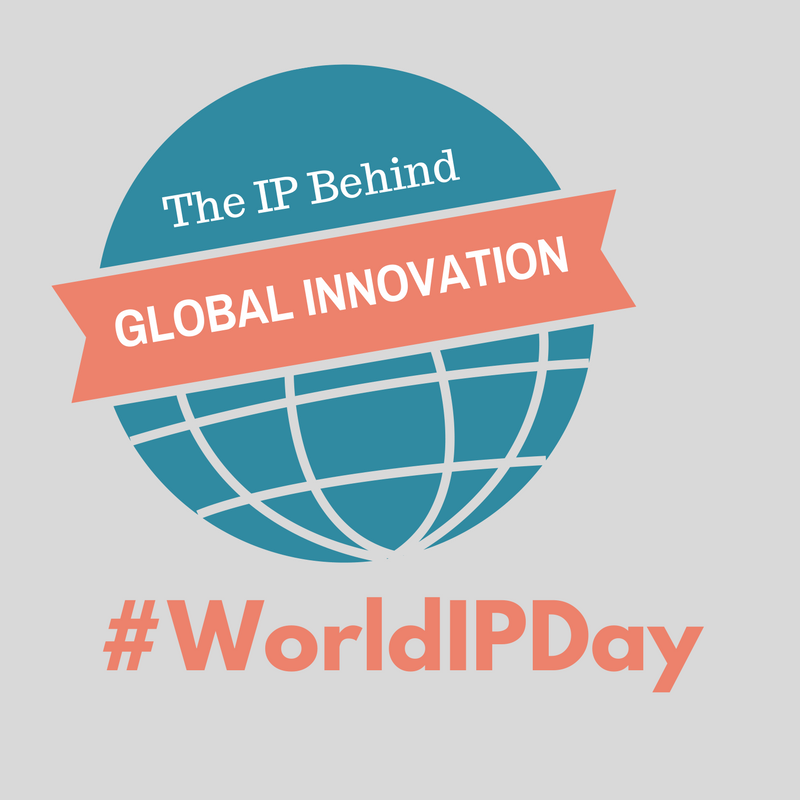 IP drives medicines and machinery and music and movies. IP delivers the technology behind the phones we use, the cars we drive, even the clothes we wear.  In short, IP is everywhere.
And this week, IP is in Geneva.
GIPC is in Geneva, Switzerland for the World Intellectual Property Organization's (WIPO) Annual World IP Day Celebration, celebrating under the banner "Innovation – Improving Lives."
Countries across the globe are gathering together to spark conversations on the role intellectual property plays in stimulating the research and development of products and services that make up our shared world.
In the spirit of World IP Day, we've collected stories from a few of these countries that showcase the power of IP to solve problems and better communities everywhere.
Australia
The first patent application received under Australia's Commonwealth Patents Act 1903 was the locomotive brake system. Slowing and stopping locomotives used to be difficult exercise. Brakes were applied by 'brakemen' who would run along the roof of the carriages to brake each car manually.
It was a dangerous job – brakemen were often injured or killed trying to duck tunnels, dodge obstacles, and weather the elements, including lightning.
Westinghouse Air Brakes' patented technology allowed the locomotive engineer to apply the brakes automatically – a safety feature we can still celebrate today.
New Zealand
Colin Albert Murdoch  was a New Zealand pharmacist and veterinarian who made a number of significant inventions – he had a total of 46 patents registered in his name.
One of Murdoch's inventions is the disposable hypodermic syringe.
When Murdoch was treating patients – both human and animal – there was a high risk of passing infection from one patient to the next, unless the glass syringe was sterilized effectively.
Wanting to eliminate this risk, Murdoch invented the disposable hypodermic syringe, a plastic version of its glass counterpart.
Today, millions of people rely on disposable syringes to receive vaccines and other life-saving medical treatments. Thanks, Dr. Murdoch!
Japan
A haiku is a very short form of Japanese poetry. It's cutting, traditionally consisting of 17 on – or syllables – in three phrases of 5, 7, and 5 on respectively.
The best-known Japanese haiku is Bashō's "old pond," translated:
old pond
frog leaps in
water's sound
Maybe you've written one of these yourself. And don't worry – your rights to your artwork are covered.
Japanese copyright law protects all works "in which thoughts or sentiments are expressed in a creative way, and which falls within the literary, scientific, artistic or musical domain." In other words, Japanese copyright law automatically protects your rights, without the need for formal declaration or registration.
So, get writing!
Canada
In Canada, in the late 1960s and early 1970s, a group of scientists created the Image Maximum, a 70 milimeter motion picture film format and set of projection standards. It has the capacity to record and display images of far greater size and resolution than conventional film systems.
Haven't heard of it?
You probably know it by the term "IMAX," still today a powerful trademarked brand.
IMAX has grown from 299 screens worldwide at the end of 2007 to over 1,000 screens by the end of 2015. As of June 2016 there were 1,102 IMAX theaters located in 69 countries.
And we're certain the IMAX Corporation has about as much IP in its name.
Switzerland
In 1941, Swiss electrical engineer George de Mestral took a walk in the woods and wondered if the burrs that clung to his pants could be turned into something useful.
He patented his first touch fastener – a fabric strip with tiny hooks that could attach to another fabric strip with smaller loops, temporarily, until pulled apart – in 1955 and subsequently improved it until its commercial introduction in the late 1950s.
De Mestral gave his invention the trademarked name Velcro, a play on the the French words velours ("velvet"), and crochet ("hook"), to his invention as well as to his company. Velcro continues to manufacture – with the help of its patent – and market – thanks to its trademark – the fastening system.
United Kingdom
Some of the films with the largest ever box office returns have been made in the United Kingdom, including the second and third highest-grossing film series in the world – Harry Potter and James Bond.
The writers and producers, actors and actresses, composers and musicians, makeup artists and costume designers – all of these people rely on a strong copyright system to protect their works and to protect their entire livelihoods.
In fact, in 2014 UK film contributed over £4.6 billion to UK GDP and supported over 117,000 jobs. Those are some big-screen-worthy numbers.
Today we'll continue to celebrate innovations of all shapes and sizes – and we'll continue to recognize the intellectual property systems that make them possible.
We hope you'll join us.
Happy World IP Day!
ABOUT THE AUTHOR
Courtney Paul is the associate manager of communications for the U.S. Chamber of Commerce Global Intellectual Property Center.